Our cutting-edge research delivers fundamental insight into product design and process
Our scientists study the fundamental physics that governs how components (such as colloids, polymers, liquid crystals etc.) interact with one another in complex fluids. The themes below are areas of strength where we can use our expertise to support industry.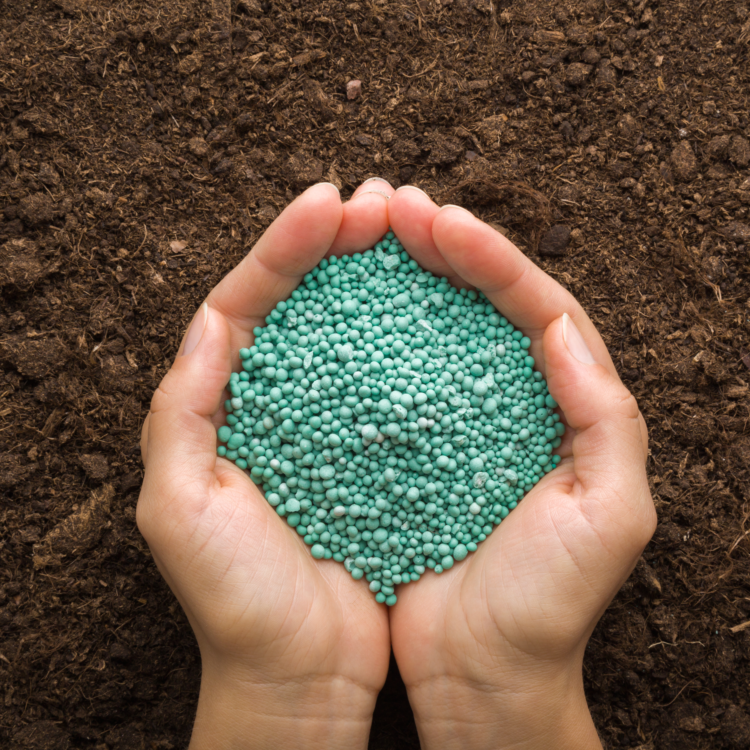 Sustainability is an increasingly important consideration across all sectors of industry, with increasing consumer awareness, government legislation and volatile energy costs necessitating improvements to the efficiency and robustness of products, processes, and supply chains. ECFP's expertise in formulation science and soft matter characterisation helps companies identify where such improvements can be made by providing a fuller understanding of the physical mechanisms underpinning product manufacture, stability and performance. We are particularly interested in assisting industrial partners to reformulate their products using more sustainable ingredients, especially those products currently using petrochemical-derived surfactants and polymers.  
Formulations surround us in our everyday lives, from cosmetics and cleaning products, to paints and coatings, agrochemicals, pharmaceuticals, and fuels. Understanding the physical interactions between the individual components that make up formulated products is key to controlling their behaviour, improving performance, and addressing manufacturing challenges.  
ECFP scientists specialise in applying the principles of soft matter physics to formulations and have extensive experience of working with industrial partners to develop solutions for problems relating to formulated products. A more complete understanding of the physical principles underlying formulation behaviour also creates opportunities for innovation, for example, through the introduction of new or more efficient processing methods or a reduction in the number of product ingredients.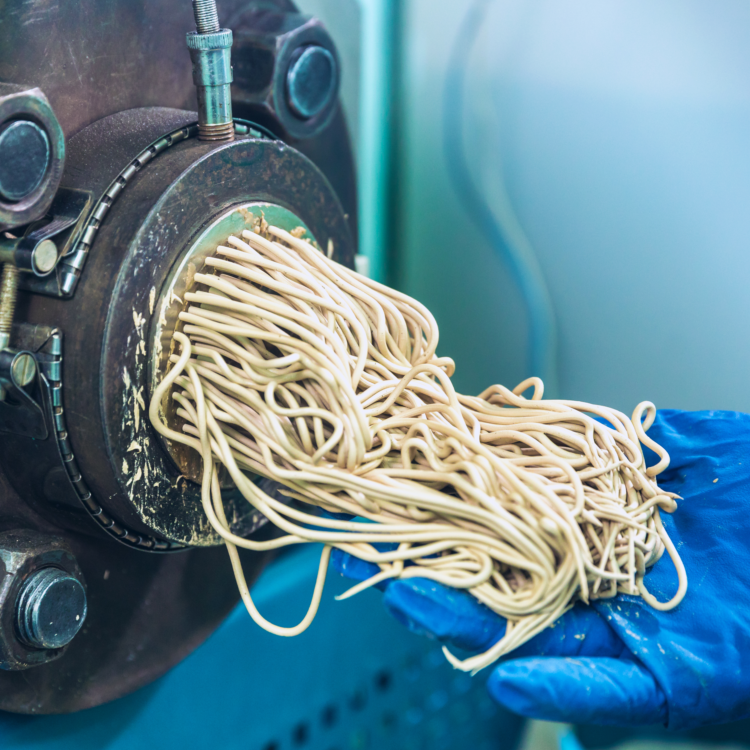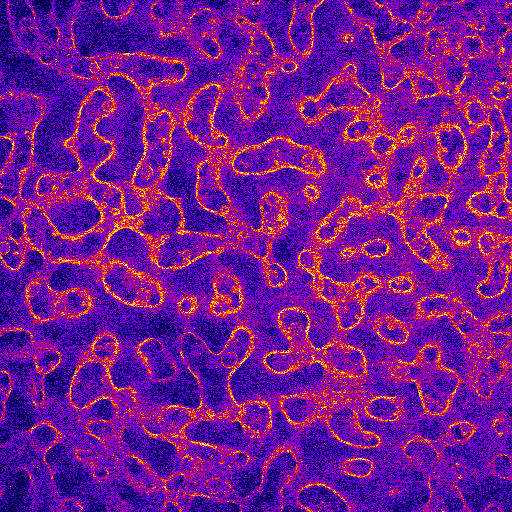 Many of today's advanced materials are processed in a wet or molten state in which complex fluid behaviour determines the microstructure and properties of the final product. Design principles and discoveries from soft matter physics therefore enable ECFP to contribute to the development of such materials, which can be tailored to have unique capabilities for many different industrial sectors ranging from energy applications to biomedical devices. Scientists at ECFP are involved in the development of several advanced materials, including bijels, liquid crystal-stabilised suspensions (DAINTech), and DNA-based materials. There is considerable potential to create new products with remarkable properties using these materials and we are keen to work and innovate with industrial partners to realise this exciting goal.  
In both the cosmetic and medical sectors, topical delivery normally involves the spreading and massaging of a soft material onto the skin. It is therefore important to consider the physical interactions governing this biological system in order to optimise product performance. ECFP can help companies understand how their products interact and permeate the skin, formulate novel skin-based products (for example, hand sanitisers), and test product efficacy and sensory properties. Through the university-wide "EdSKiN" network, we have access to additional expertise from colleagues working in biology and chemistry, giving significant scope for interdisciplinary collaborations in this area.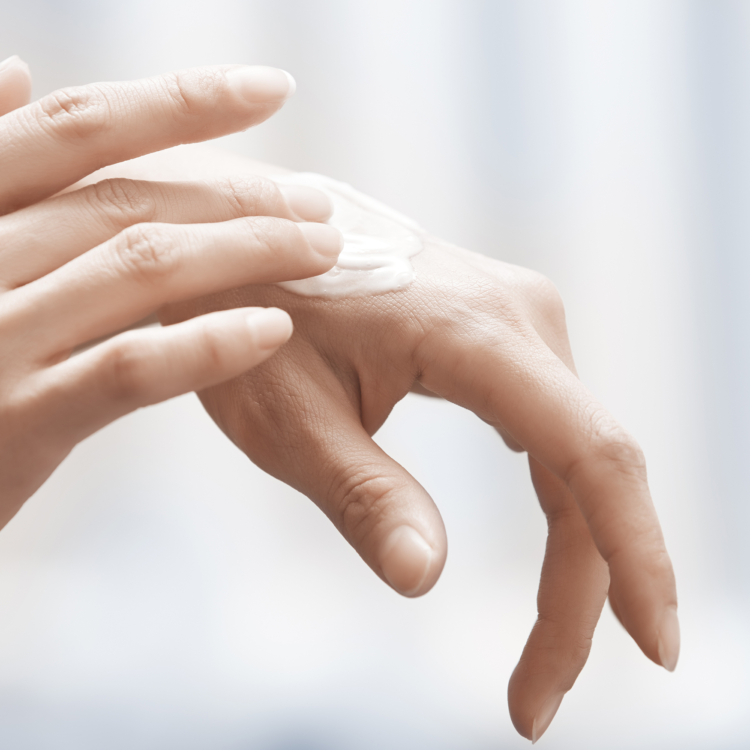 There are a range of experimental models available for skin research ranging from synthetic substrates to organotypic to ex vivo mammalian skin, of which we have facilities for storage and handling of. Depending on the problem in question, we can advise on the most appropriate model. In addition, ECFP has previously worked on computational approaches to support skin-related research. 
ECFP uses its expertise in physical characterisation to further understand the biophysics of skin. For example, one of our current interests is understanding how the skin responds to environmental exposure. A thorough characterisation of the skin enables us to understand how the skin responds or changes to the presence of external agents such as cleansing agents and pollutants. Monitoring the changes in skin can lead to understanding the mechanisms of interaction present. Furthermore, it can enable us to understand the causes to skin damage and how we can reduce and prevent the extent of damage, for example, by developing more skin friendly hand sanitisers.
Using our biological expertise and capabilities, ECFP can explore how particular ingredients, formulations, or products interact with the skin microbiome. Using the model skin methods described above, we can study transient, resident and biofilm-forming bacteria, and we have close links with the National Biofilm Innovation Centre (NBIC) who are also active in this area.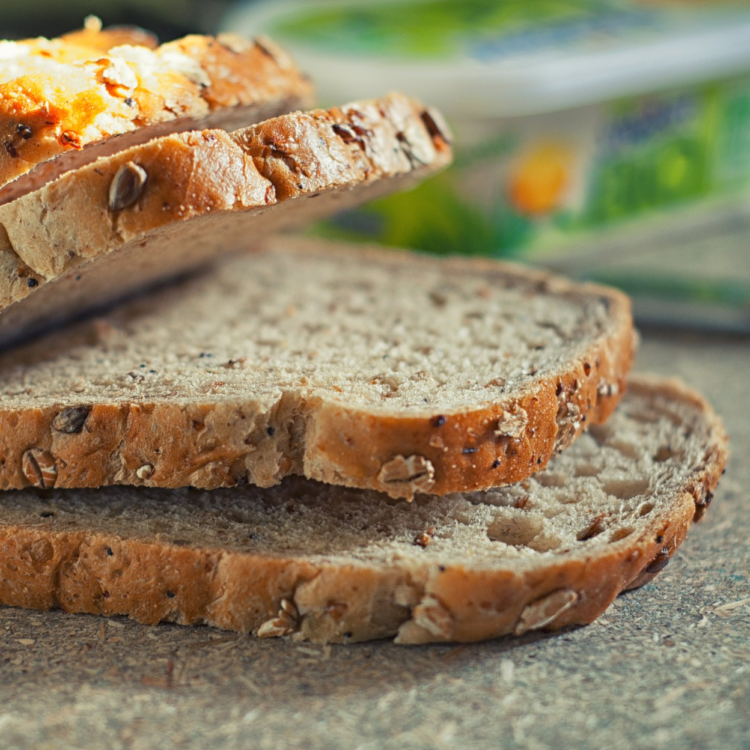 Soft matter physics gives insight into the structure, processing and stability of a wide variety of foods. ECFP can help companies understand the roles of certain ingredients in recipes and formulations and allow manufacturers to tune their recipes to achieve a range of perceived benefits without damaging any of the distinctive properties of the product (for example, reducing fat without compromising mouthfeel or lowering sugar content without impacting texture). We have strong connections with Scottish Food & Drink and are particularly interested in engaging with SMEs who are looking to develop a deeper understanding of the science underpinning their food products.  
The interactions and behaviour of microorganisms such as bacteria and viruses in complex fluids and on surfaces can be modelled and studied using soft matter principles and techniques. ECFP has an excellent research base in biophysics, biofilms (communities of microorganisms that stick to each other and to surfaces) and the physics of active matter (for example, the bacterium Escherichia coli), along with strong complementary links with the National Biofilm Innovation Centre. By understanding their fundamental biology and physics, we want to control harmful microorganisms or harness them for our own benefit. We can help companies design novel cleaning products and techniques and understand the key mechanisms behind product efficacy in order to maximise disinfectant capability.  
A specific area of our expertise concerns the interaction between bacteria and the viruses that prey on them, known as bacteriophages. As these viruses can kill bacteria without any negative effect on human or animal cells, they are a promising alternative to current commercial disinfectants, and could be used to eliminate bacterial and biofilm contaminations in settings such as hospitals or food packaging.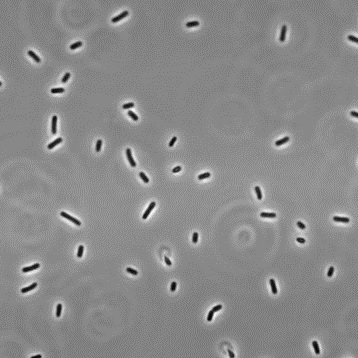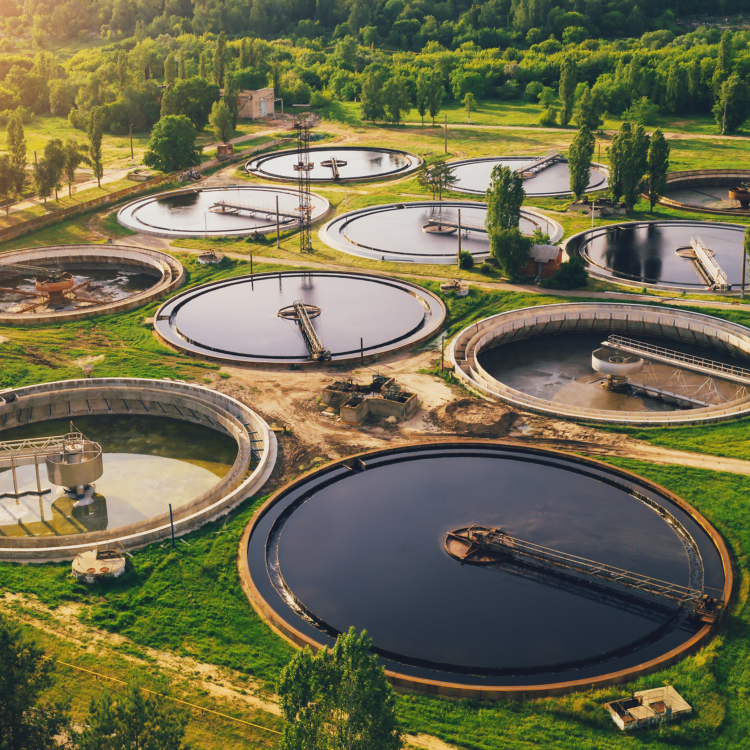 We have a strong interest in wastewater treatment and the development of novel membranes for filtration applications, in collaboration with colleagues in the School of Engineering. Using a combination of experiments and computational simulations, we investigate collective phenomena in the wastewater treatment bacteria Comamonas denitrificans. These bacteria degrade the pollutants that are dissolved in wastewater whilst also sticking together to form biofilms and dense aggregates. As the aggregates settle under gravity, they can be separated from the remaining liquid. We are developing model systems that help industry optimise the functionality of these bacteria as well as exploring the possibility of using C. denitrificans to reduce the levels of greenhouse gas emissions generated during the wastewater treatment process. 
ECFP has considerable optomechanical and computer programming expertise that we use advance our measurement capabilities and support our research into soft matter systems. We have previously developed a rheoimaging module for standard rheometers and the technique of Differential Dynamic Microscopy to characterise the motility of microorganisms such as algae and bacteria. Read more about our equipment and capabilities and please get in touch if you have a soft matter measurement need that we design a solution for.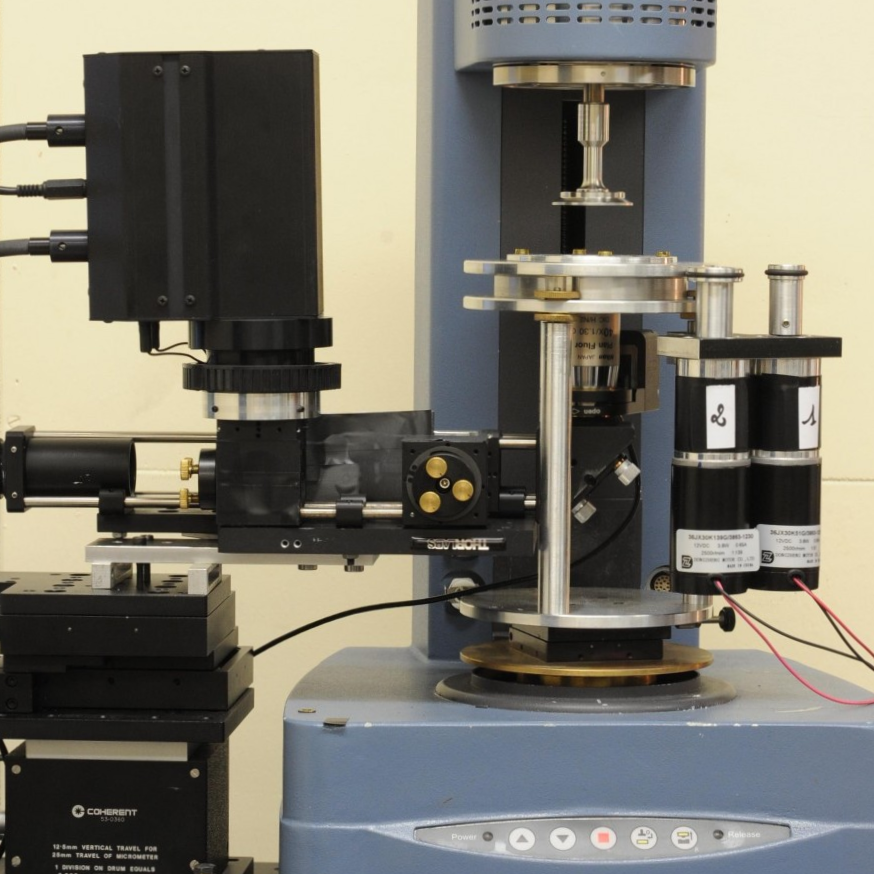 ECFP scientists have developed a rheo-imaging system consisting of a fast confocal microscope (up to 100 fps) coupled to an Anton-Paar rheometer. This instrument measures the rheological response of materials while simultaneously imaging the corresponding changes in microstructure. In this way, the macroscopic properties of products and formulations can be linked to their microstructure and dynamics, offering a deeper insight into product behaviour.
Differential dynamic microscopy is an imaging technique that characterises the dynamical properties of colloidal suspensions over a wide range of particle concentrations. In particular, DDM can be used to study the behaviour of both swimming microorganisms (e.g., bacteria and microalgae) and artificially propelled microscopic swimmers (e.g., Janus particles). Using low-magnification images from standard microscopy, DDM can quickly determine changes in the motility of large populations these microorganisms in response to stimuli, anatagonists or environmental conditions. ECFP scientists have been extensively involved in the development of this useful technology and have significant expertise in adapting it for use in a variety of different systems and microswimmers.